LUND INTERNATIONAL
ARCHITECTURE FILM FESTIVAL
OCTOBER 11th-14th 2018
EXTRAS:
ArchFilmLund even offers Extras: the film screenings, workshops and debates events in cooperation with others. Contact us with an idea or an inquiry via mail: info@archfilmlund.se
2018
15 september, screening of the film "Paris Tower", Kulturnatten, Stenkrossen
13 september, screening of the film "Whose City" and the Talk with film director Hans Christian Post nad architect Katarina Rundgren, Arkitektdagar, ABar, Form Design Center, Malmö
21 augusti, screening of the film "Unbearable Lightness of Being", including the Talk, Kulturen, Lund
27 juni, screenin of the film "Four Dreams and a Thousand demolitions". Lecture, Henrik Borg. Stadshallen Lab, Grand Finale, Lund.
9 februari, i ett samarbete med Stadshallen LAB, Lund invigning och visning av filmen "Skissen som konstverk". Information om kommande Lund International Architecture Film Festival.
27 januari, i ett samarbete med Kino (Folkets Bio) för att uppmärksamma Förintelsens Minnesdag, visning av filmen "Gryningsfeber"
2017
12 december, i samproduktion med Sveriges arkitekter Skåne, ABar,Form Design Center, Malmö Visning av filmen "Gaming the Real World" och ett samtal med filmens regissör Anders Eklund.
15 maj, i samarbete med Hållbarhetsveckan, Lund. Är det dags att lämna konsumtionen, ekorrhjulet och istället satsa på alternativa, miljövänliga och kompakta bondeformer? I filmen får vi följa ett antal personer som tagit detta livsavgörande steg till ett kompakt boende. "Att kunna bestämma sig för vad man verkligen behöver och skala ner det gör resten av livet mycket enklare", säger en av nybyggarna, John Wells, i filmen. Visning av filmen "Microtropia", av Jesper Wachtmeister, 2014. 55 minuter. Domkyrkoforum, 15 maj, 17.30. Filmen har nominerats till ArchFilmLund Prize för bästa dokumentär 2014. Introduktion av Elzbieta Brunnberg, ArchFilmLund. Fri entré. Ingen föranmälan krävs. Arrangör: ArchFilmLund. Arrangemanget är en del av Hållbarhetsveckan. Se filmens trailer här:
http://www.solarisfilm.se/portfolio/microtopia/
2016
Livet i Kinas jättestäder
14 maj - 19 juni 2016
Form/Design Center, Malmö
Foto och film med Niels Bjørn. Niels Björn, ArchFilmLund, Form Design Center.

Läs mer.


Photo: Niels Bjørn
From A to B
15 maj 2016, 15.45
Starting in Mårtenstorget, Lund
An immersive performance walk around Lund, exploring the relationships we all have with our cities.

Läs mer.


Photo: Marie Thorin
Visningar
14 maj 2016, 13.30
Södran, Mejeriet, Lund
ArchFilmLund bjuder i ett samarbete med Hållbarhetsfestivalen för visningar av fyra filmer: "Detroit, Wild City", "Plan of the City", Just in Case", Bicycle Messengers" och "Arkitekter ser på hus" (med arkitekten Klas Brunnberg som berättar om Klostergården).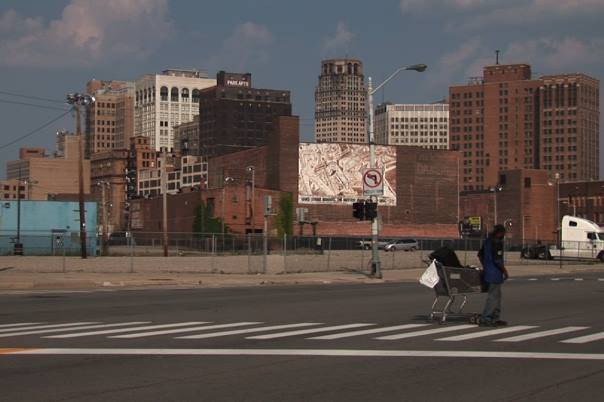 2013
January 29th, Tuesday
Mejeriet, Lund, 7pm
In cooperation with DocLounge. Screening of "The Human Scale", Andreas Mol Dalsgaard / Danmark 2012 / 83 min / English subtitles. Before the screening: Bar and dj Josef Kullengård. The Talk "The human scale" after the screening. With Per Svensson, journalist and writer, (Sydsvenskan). David Sim, architect, Gehl Architects, Copenhagen. Ulrika Lundquist, architect and writer, project leader for Norra Sorgenfri, Malmö. Moderator Klas A. M. Eriksson, free debater.
http://www.youtube.com/watch?v=0i0FLIEpygA: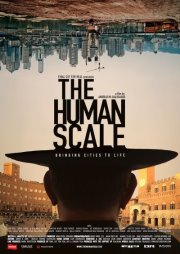 January 23th, Wednesday
Film screening, Urbanized, and workshop for Stadsbyggandskontoret i Lund.
2012
October 28th, Sunday
Kino, Lund, For those of you who left the Museum of Sketches without seeing the film Pina by Wim Wenders, during the festival, and for all architecture/film/dance lovers, it will be a new screening, at Kino, in Lund, Sunday October 28th 8.15 pm.
Kino´s ticket´s prices! Very welcome!
http://www.youtube.com/watch?v=CNuQVS7q7-A
September 2-6th
World Urban Forum, Neapel, Italy. ArchFilmLund in cooperation with UN-Habitat, screening of 4 documentary films with urban theme.
http://www.unhabitat.org/categories.asp?catid=584
Monday, the 3rd, 2.00 - 2.30
Cycle of Change- Beijing My old Home
Sweden
Director: Enno Ladwig
Length: 26 minutes.
Enno Ladwig returns to Beijing 15 years after leaving the city as a child and searches for the old Beijing he remembers from his childhood. He finds a totally changed city, an international metropolis. The film got the ArchFilmLund Prize 2010.

Enno Ladwig is a German Documentary Filmmaker and free-lance Editor and Cameraman, based in Stockholm.

Tuesday the 4th , 2.00 - 2.30
Bicycle Messengers
USA
Produced and Directed by Joshua Frankel
Length: 5 Minutes
This half animated film is homage to bicycle messengers. The film shows peculiar relationship between messengers and the city of New York, which they operate, and the importance of their work. Animation blends with documentary footage of traffic in Manhattan.

Just in Case
USA
Produced and Directed by Joshua Frankel
Length: 1 Minute
How long can we refuse to take action against global warming and climate changes? This short film shows possible disastrous consequences of refusing the action.

Joshua Frankel is a filmmaker, Mural and Visual Artist, based in New York.

Wednesday, the 5th, 3.35 - 3.55
Plan of the City
USA
Produced and Directed by Joshua Frankel
Length: 12 Minutes
An animated collage film, about architecture of new york blasting off into outer space and resettling on Mars. The collage of live action footage, animated parts, illustrations and photographs including photos from Mars, and special composed music make this film the best artistic sensitive formulated question about our future.

Joshua Frankel is a filmmaker, Mural and Visual Artist, based in new York.

Better Homes Better Cities
Sweden
Produced and Directed by Joshua Frankel
Length: 18 Minutes
A film made by Housing Development and management HD, Faculty of Engineering, Lund University. 18 Minutes. About housing problems and solutions in Latin America, with lessons learned from the regional capacity development program. Introduction Johnny Åstrand, director for the Housing Development & management at the School of Architecture, Lund University.
May 16th
Domkyrkoforum, Lund,
8 pm. Planet Lund, ArchFilmLund i cooperation with organisation Lund Northeast Brunnshög, screening of the film "Last Call for the Planet Earth".
http://planetlund.se
April 18th
Domkyrkoforum, Lund,
7 pm. Seminar: New Architecture in Old City Center. Screening of a fragment of the film "I.M. Pei". Debate. ArchFilmLund in cooperation with Church of Sweden in Lund, The School of Architecture, Swedish Association for Architects.
www.arkitekt.se/s70367